Tuesday, December 2nd, 2008
How much do you think it costs to keep a hot tub heated at 102 degrees year-round, non-stop, with the built-in electric heating system that come with today's models? Formulate your answer and then scroll to the bottom of the picture for the answer.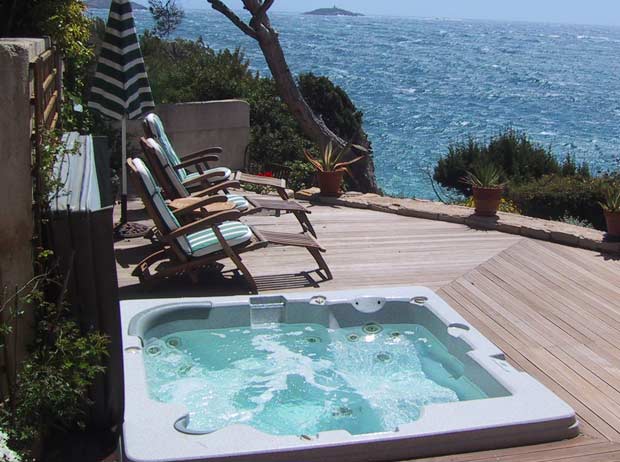 According to a newly hot-tub-owning co-worker of mine and his wife, about $14 a month. That is much, much cheaper than I would have expected, and apparently it's a lot cheaper than it was with the less efficient models of yesteryear. My guess was about $50 a month, and I assumed one was supposed to keep it cold until an hour or two before one wanted to use it. $14 a month for an ever-ready tub seems incredibly efficient. I think it has something to do with how well the cover insulates the tub when it's not in use.