Floorplans Finalized, Front Shaping Up Nicely
October 23rd, 2008
Over the last week, Build successfully made the (mostly) final nudges and modifications to the floorplans, and everything is now exactly where it should be. If you enlarge the floorplans below, you will see that the media room has increased in size, a couple of sliding walls have been added, the washer/dryer have been relocated, and a few other miscellaneous issues have been resolved.
More importantly, however, the front of the house is looking much better now. During our meeting last week, we studied several different materials for the exterior of the house including corrugated metal, fiber cement, stucco, concrete, and a few different woods. Discouragingly, none of the comps that were presented made me jump out of my chair and say "that's the one!", but I encouraged Build to refine their rendering with more foliage and multiple camera angles and I would re-evaluate at that time. I have to say, upon leaving the office, I did have a nagging doubt in my head about whether or not the front of the house would ever end up working for me.
Not being able to think about much else, I spent my entire Friday night playing around in Photoshop, adjusting angles, colors, and a few other things. Modifying a 3D model in a 2D program is no easy task, but by the end of the night, I was able to produce a slightly modified model that already looked quite a bit better to me. I shot the model back to Build, and a few days later, they shot me an entirely new set of renderings that were much, much better than even my modded one. Thank god for modeling programs. I couldn't imagine building a house without this sort of visual aid.
The front of the house is starting to look sharp now! See drawings below:
House front, view from straight-on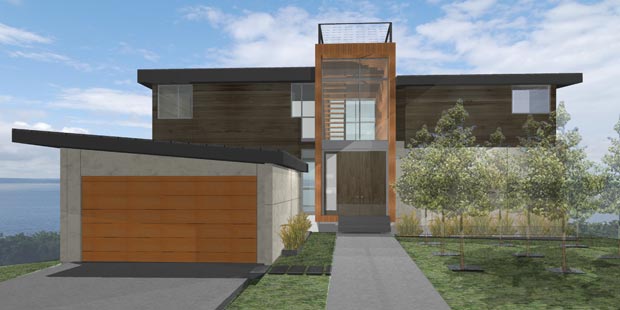 House front, view from northeast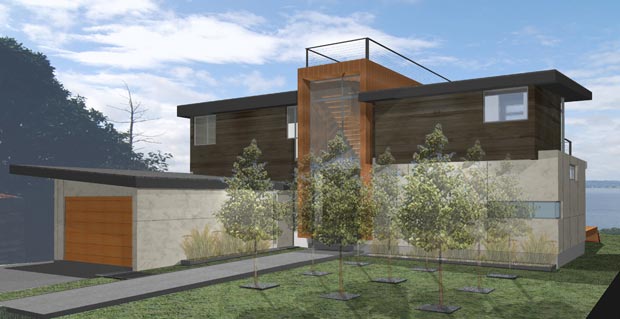 Main floor schematic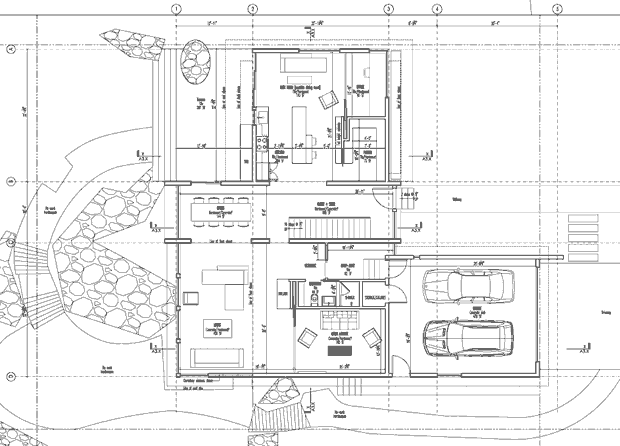 Second floor schematic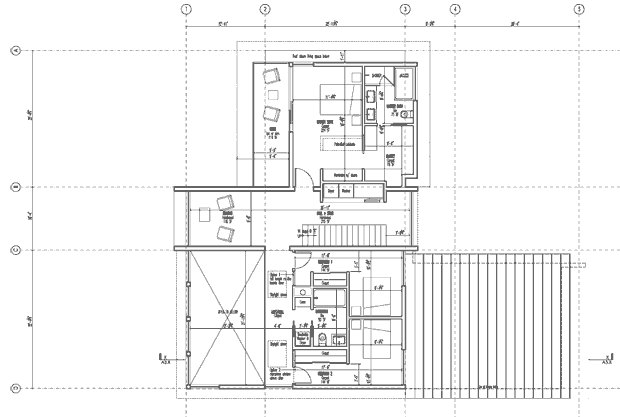 Roof schematic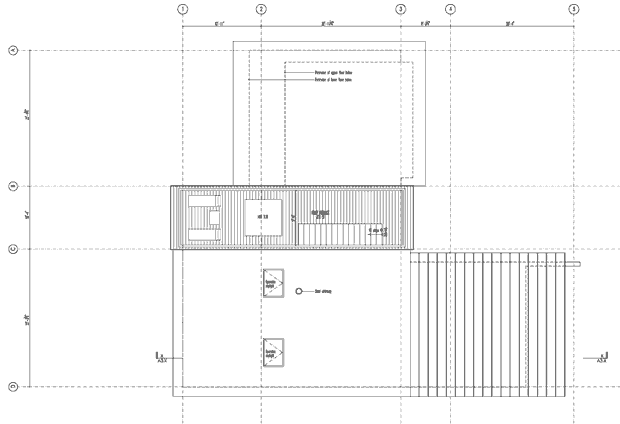 So, with everything looking great now, I need to do some serious thinking about how and where we can cut some costs associated with construction. So far, that's proven difficult, as I've heard it always does. :)