Thinking About Induction Cooking
February 2nd, 2009
It took a well-placed comment from The JimRay™ in my last post, but induction cooking is beginning to look very interesting to me.
Check out this illustrative image from GE showing ice cubes sitting calmly on one side of an induction burner and a half-pot of boiling water on the other: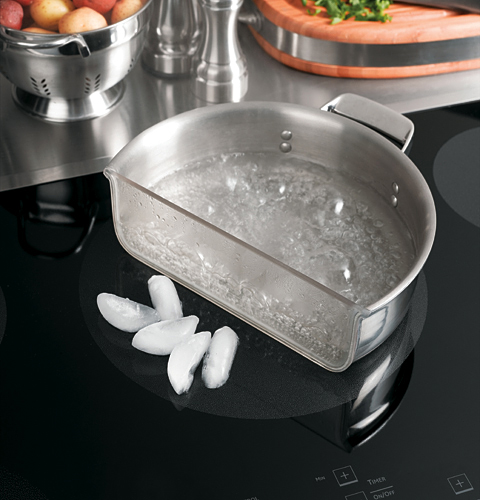 You don't know how many times I've wanted to set ice cubes randomly on a burner.
Anyway, induction cooking is more than just an impressive technology for party tricks. It heats pots faster than even gas and expends less energy doing so… all via the power of magnetic force. The chief downside appears to be that you need to use iron or steel cookware, which isn't a big deal to me since I only own a few pots and all are magnetic. The other downside is that I haven't found a model which includes any sort of built-in griddle, which kind of sucks.
For more information on induction cooking, check out GE's Induction Cooking site. It looks like you can get models ranging from about $1000 to several thousand, depending on what you're looking for.
Anyone have any experience with induction cooking? Is it all it's cracked up to be?