Fallen giant
March 23rd, 2010
This Sunday was a very sad day for me. During a weekend visit to the property, we became aware that the beautiful, mature, giant Douglas fir tree standing majestically on the hillside next to us had snapped in half during a brief period of wind gusts on Saturday. For probably about 75 years, this beautiful tree has hosted bald eagles, osprey, and thousands of other birds scoping for prey, cleaning their feathers, or just enjoying a nice view of the Sound. I've seen as many as three bald eagles on this tree at once and it was one of the first things that attracted me to the property.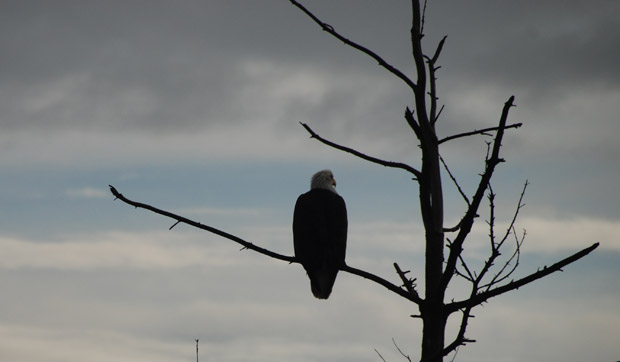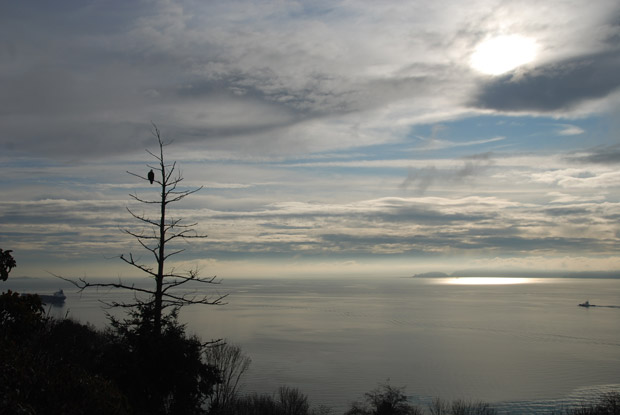 The top portion of the tree had been dying for quite some time and I never expected any regrowth, but neither did I expect the 18-inch diameter upper trunk to snap completely in half during what I would consider fairly moderate winds. The right gust must have just hit the right angle for the right duration and the old guy cried uncle.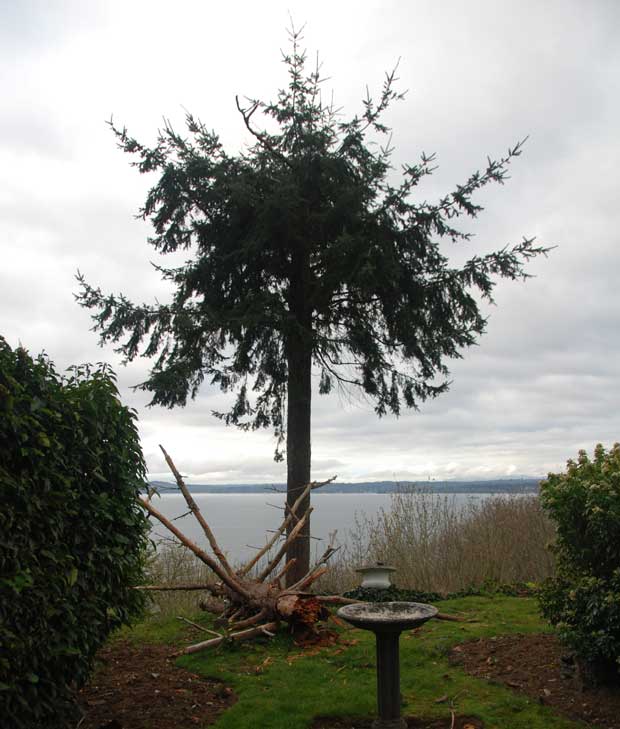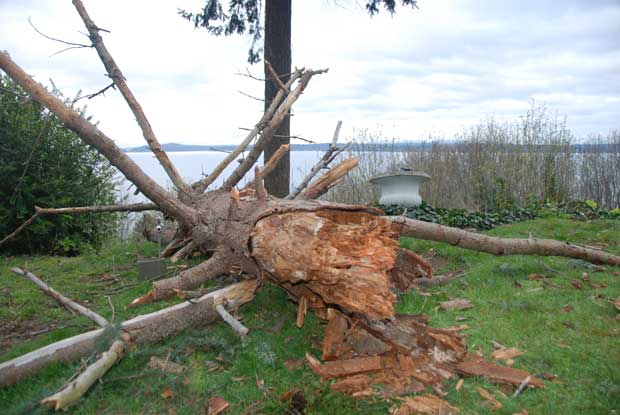 We're only four or five weeks away from finally moving in, so it's incredibly sad to see our favorite element of the landscape decimated before we could really enjoy it, but on the bright side, the tree itself is still up, and what remains is alive and presumably well. It's still high enough to where the eagles may come back (fingers crossed) but it just isn't the same without those thick bare limbs providing the equivalent of park benches to our high flying neighbors.
First-world problems, yes, I know… but it's still incredibly sad. I would have rather seen every piece of vegetation on my property go before that tree.