Making pocket doors a little less shitty
October 28th, 2009
In order to save space, we're using some pocket doors around the house, most notably for bathrooms. Pocket doors are great in that they never swing into anyone or anything, but they're a bit shitty in that they're tougher to operate than standard hinged doors. Pulling the door out from its sheathing when it's fully open requires some sort of mechanical pull and locking the door requires using one of the pathetic excuses for locks that comes with most pocket door installations.
The hardware I speak of is downright garish in most instances. Here are some choice samples: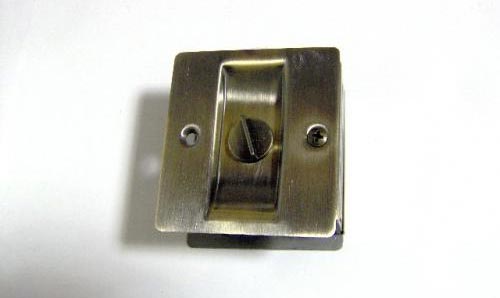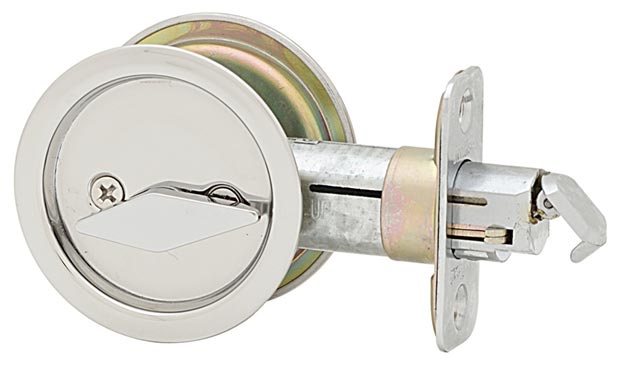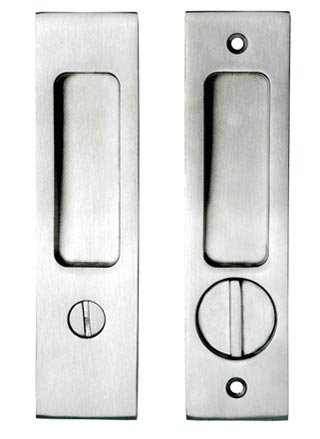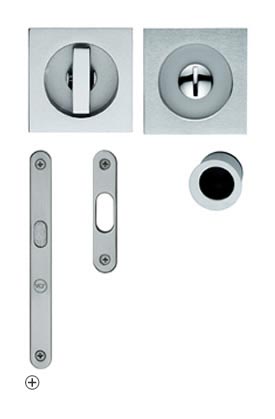 After many days of searching, I think I found the one pocket door lock that may ideally fit the bill:
Behold the Halliday Baillie HB 690 Privacy Lock: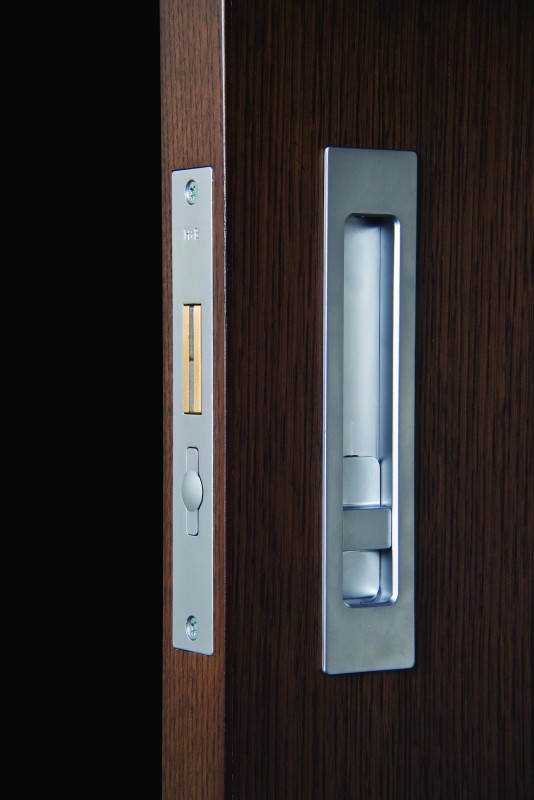 Now that is a bathroom door lock that says "feel free to pull your pants down in here".
It looks sharp, it's got a nice up and down slider interface that exudes security, and it has a built in hinge with which to pull it from its sheathing. Really, really sharp. Gotta hand it to the New Zealanders. I will be checking prices and feasibility with Build tomorrow, but barring any bad news, I think the Halliday Baillies are the winners.